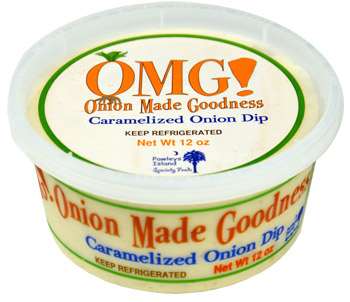 Bring OMG! DIP to your area!
Join the "OMG!" movement and help bring OMG! Onion Made Goodness Caramelized Onion Dip into your local grocery store.
Here is the 3 step process to get the onion rolling:
1. Download -
Click here to download the OMG! Dip information sheet
and print it out.
2. Shop - The next time you visit your local grocery store, ask to talk to the manager. (Don't forget to take the paper with you!)
3. Share - Give the store manager the paper. It has all the information they need in order to start carrying OMG! Dip.