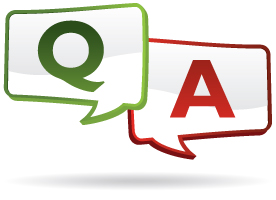 FAQ for OMG - Caramelized Onion Dip
Have a question that isn't listed below?
Send us an email at
info@omgdip.com
and we will be happy to assist you in any way we can. For additional assistance, please visit us on
Facebook
and post your question.
Is OMG available for purchase online?
OMG - Onion Made Goodness Caramelized Onion Dip is available for purchasing through Goldbely and is available to ship nationwide. Please
click here
to visit the online store.
What makes this OMG different than other onion dips?
OMG! is a caramelized onion dip with a kick. It is loaded with real onions and big on flavor. You will get the same quality ingredients and authenticity that you've grown to expect from Palmetto Cheese. It can be enjoyed simply with a chip or as a versatile ingredient to incorporate into some of your favorite recipes. OMG! will make your dishes even creamier and tastier than ever before!
Is OMG - Onion Made Goodness Caramelized Onion Dip gluten free?
Yes, OMG - Onion Made Goodness is gluten free.
How else can I get my local grocer to carry OMG - Onion Made Goodness?
You can visit your local grocer and find the deli manager. If you can, bring him/her an empty container of OMG. Tell him/her that this product is available at many grocery stores throughout the Southeast.
Does OMG contain MSG?
OMG - Onion Made Goodness Caramelized Onion Dip does not contain MSG(monosodium glutamate).
Does OMG contain any egg products?
Yes, the mayonnaise used in the production of OMG contains pasteurized eggs.
How long does OMG stay fresh?
Expiration dates are printed on the lids of every container when they are produced. Please refer to that date for expiration. We cannot guarantee the freshness of our onion dip after that date. After the expiration date, the product should be discarded. If you are unable to consume the onion dip prior to that date you can freeze it, but only for use in a future recipe after thawed.
Can you recycle the plastic container and lid?
Our containers are made of Polypropylene (#5) plastic and our lids are made of Low Density Polyethylene (#4) plastic. These types of plastic are able to be recycled, providing the resources and facilities are present in your community. Many communities offer curb side pickup or have "drop off" locations that will accept a wide variety of plastics, including #4 and #5.
As an additional resource, the link below directs you to a website which allows you to input your zip code and the type of material you have (in the case of OMG - Onion Made Goodness, Polypropylene #5 and Low Density Polyethylene #4) to see if your community accepts these materials and where you take them if required.
Click here for more information.