OMG! - Onion Made Goodness is perfect for:
• Dipping your favorite chip.
• Topping meats, potatoes, and vegetables.
• Adding it to recipes and make it your "secret ingredient".
OMG! Dip Locations - View All
- Hannaford
- Central Market - Texas
- Lowes Foods & more!!
Want your store to carry OMG! Dip?
Click to get started!

Pawleys Island Specialty Foods, the creators of Palmetto Cheese
, would like to announce the newest addition to their product lineup. Introducing OMG! Onion Made Goodness. OMG! is a caramelized onion dip with a kick. It is loaded with real onions and big on flavor. You will get the same quality ingredients and authenticity that you've grown to expect from Palmetto Cheese. It can be enjoyed with a chip or as a versatile ingredient to incorporate into some of your favorite recipes. OMG! will make your dishes even creamier and tastier than ever before!
Learn more about OMG! - Onion Made Goodness Caramelized Onion Dip.
OMG! Dip Articles
Southern Pantry: The Next Big Dip
By Jed Portman
Garden & Gun Magazine
View article
Thank Garden & Gun for this party tip
By Kathleen Purvis
Charlotte Observer
View article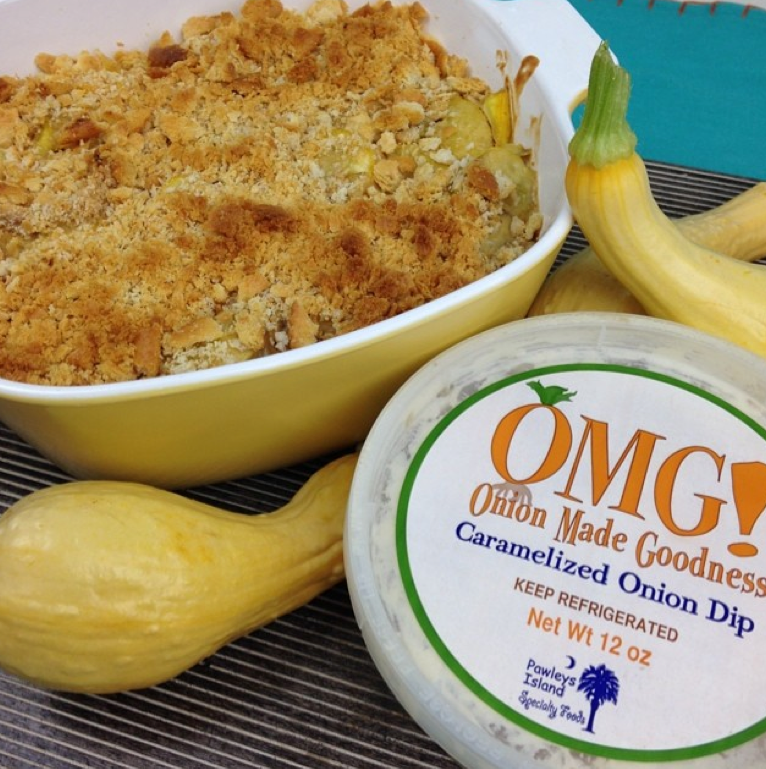 OMG! Squash Casserole Recipe